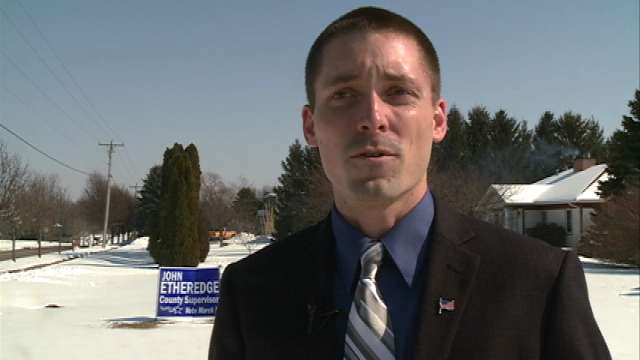 JOHNSON COUNTY (KWWL) -
Voters in Johnson County have elected John Etheredge to the Board of Supervisors, who is the first Republican elected to the board since 1962.
Etheredge has the win with a vote lead of 192 votes over Democrat Terry Dahms, 3,141 to 2,949, a win of 51% to 48%.

Of 1,854 absentee ballots requested, only 14 have not been returned. An official canvass of results will happen March 11.
More than 6,100 people cast ballots in the special election, or 6.67% of registered voters in Johnson County, according to the Johnson County Auditor's Office.
The last time a Republican was elected to the Board of Supervisors was Oren Alt, who was elected in 1956 and 1958, but lost in 1962.