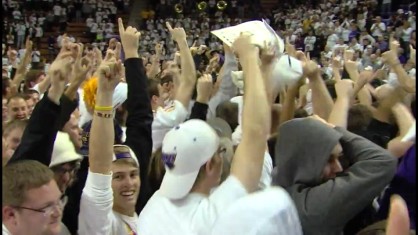 CEDAR FALLS (KWWL) -
University of Northern Iowa head volleyball coach Bobbi Petersen announced the addition of signee Ashlee Sinnott to the Panther roster for the 2013 season.
Sinnott (Waterloo, Iowa/Columbus HS) was a four-time first-team all-metro pick for the Sailors. Sinnott earned first-team all-conference honors on three occasions and was named to the second team once. She was named a first-team all-state pick as well.
As a senior, Sinnott tallied 361 kills and 388 digs for the Sailors. She hit .287 with 35 blocks in 92 total sets. Sinnott had 272 kills and 303 digs, while hitting .337 with 40 blocks in 91 sets as a junior. Sinnott tallied 240 kills (.399 hitting percentage) and 319 digs with 35 blocks in 90 sets played as a sophomore. Sinnott played in 80 sets with 175 kills (.303 hitting percentage) and 20 blocks as a freshman.
Sinnott earned letters in volleyball (4), soccer (4) and tennis (2) as a prep athlete. Sinnott was a three-year first-team all-metro pick in soccer. She also was a two-time all-state (Class 1A) honoree in soccer.
Sinnott is a member of National Honor Society, honor roll and a member of the Senior Leadership Team at Waterloo Columbus.