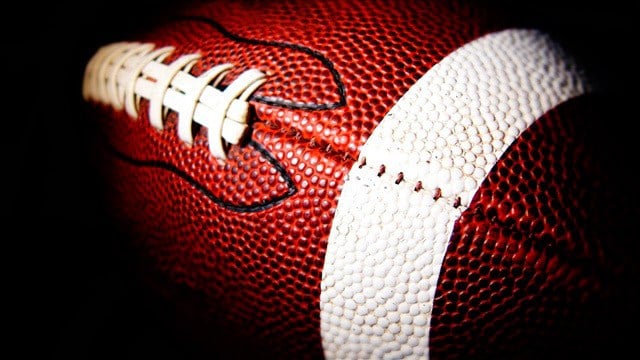 WATERLOO (KWWL) -
Waterloo West running back Lance Dunn and quarterback Alex Young have some big goals for the Wahawks --

"We just want to make it to the playoffs and win multiple games," said Dunn.
"The way we've been playing with our run game and stuff like that, I think we can make it to the state championship," said Young.

Those are lofty expectorations considering the Wahawks have just three wins over the last two seasons, but the ability of these two athletes have running the football is starting to make people take notice.
"It's just unreal how he can move. His vision is just totally amazing to me, and I try to keep up with him as much as I can," said Young.
"He had surgery on his hip, so this year he's more smooth and he can move around a lot better than he did last year, so that's a positive for us this year," said Dunn.

The Wahawks opened up defeating a Dubuque Senior squad that went 7 and 2 in the regular season last year --

Defensively -- Lance grabbed a pair of picks in the game -- while the 2 also combined for 307 rushing yards and a pair of touchdowns --

"Nothing clicks without the line, so I have to give all the thanks to them and stuff like that," said Young.

"Our line is actually good. We don't have a lot of line players, but our line has really stepped up this year," said Dunn.

Both Alex and Lance get success from speed and quickness -- in fact Lance proved how fast he was this past spring when he anchored the Wahawks to a 4 by 100 championship -- while setting a new state record in Des Moines -- he was the only non-senior on that team --

"It was one of the best feelings ever, especially anchoring it and being the youngest one, so it was a wonderful feeling," said Dunn.

And after winning a title in the spring -- he wouldn't mind seeing another one in the fall.