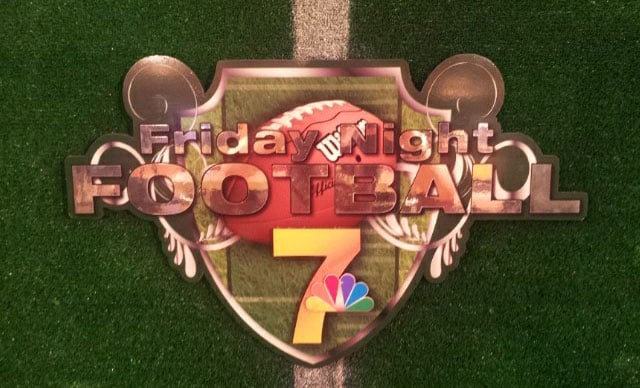 PARKERSBURG (KWWL) -
North Fayette Valley came to Ed Thomas Field unbeaten and simply dominating the competition Friday night. The Tiger Hawks have outscored their first four opponents 153-6, and they haven't given up a single touchdown this season.
The Falcons bounced back from a rare two-game losing streak with an impressive 65-30 win at West Fork. The Falcons came out Friday night without two of their starters: running back Brady Frey and quarterback Cody Ryan both have casts on their arms.
The Tiger Hawks would take advantage. Quarterback Trevor Hurd would hand off to Josh Mackey for a 3-yard touchdown run. North Fayette Valley would go up 7-0 early in the first quarter.
Later in the first quarter, running back Ben Martin would sweep left and dive for the end zone. With the extra point, the Tiger Hawks went up 14 to nothing.
In the second quarter, Hurd would throw a 50-yard bomb to Phil Kleve, who would do the rest and take it to the house. The Tiger Hawks would miss the extra, but still go up by 20.
Later in the second, Hurd would hand off for a 1-yard touchdown run. The Tiger Hawks would go for two and get it. In the middle of the second quarter, North Fayette would go up 28 to nothing.
It would not get any better for the Falcons, as the Tiger Hawks would dominate the second half of the game as well. The final score of the game, North Fayette Valley 56, Aplington-Parkersburg 14.

Written by John Wilmer