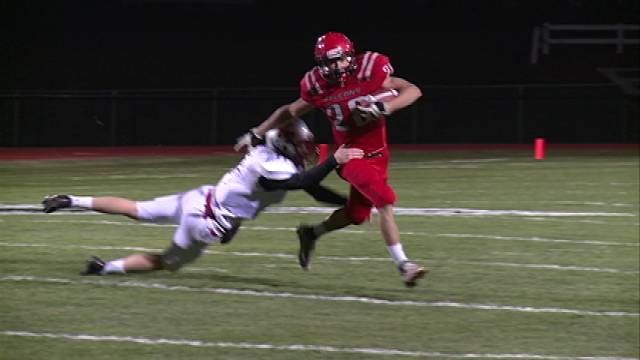 NASHUA (KWWL) -
The Aplington-Parkersburg Falcons used a strong running game and a stout defense to upset the Huskies from Nashua-Plainfield 35-19 on Friday night.
The Falcons got off to a hot start, getting a 35-yard touchdown run from Alex Johnson on their first possession of the game to make it 7-0 Falcons.
Aplington-Parkersburg would add to their lead with a 6-yard run by Brady Frey, putting the Falcons up 14-0.
The Huskies would get their first points of the game off a 1-yard quarterback sneak from Jordan Klingman. The Falcons led 14-6 at halftime.
The Falcons added more points in the second half and won by the final score of 35-19.

Written by Zach Grant