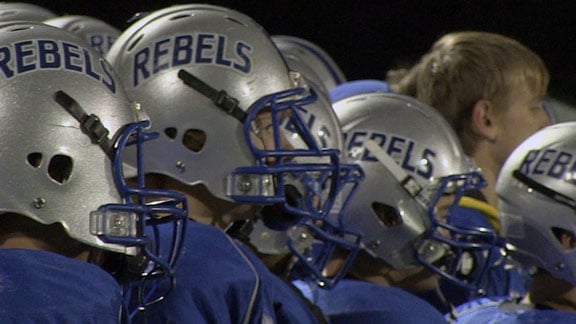 REINBECK (KWWL) -
The Gladbrook-Reinbeck Rebels won their sixth straight game over the GMG Wolverines to stay undefeated in district play.
Running back Chase Clark put the Rebels up 14-0 early in the first quarter with two touchdown runs. Quarterback Camden Kickbush extended the lead to 20-0 late in the first quarter with a short touchdown run.
The Wolverines kicked a field goal to bring the game to 20-3 however Kickbush connected with receiver Colton Dinsdale to bring the Rebels up 28-3.
Chase Clark ran for 200 yards and three touchdowns as Gladbrook-Reinbeck rolled 48-9.

Written by Mat Chapman