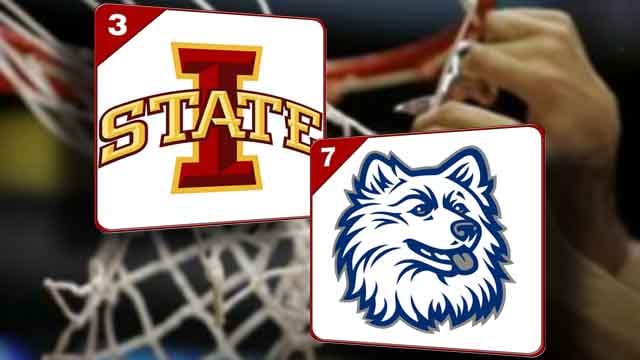 NEW YORK CITY (KWWL) -
Dustin Hogue put his team within striking distance in the second half, but the Cyclones couldn't recover as they dropped out of the tournament in the Sweet 16 to the University of Connecticut, 81-76.
The Huskies took the lead early in the first half at Madison Square Garden and never looked back, with senior Shabazz Napier helping UConn to a double-digit lead by halftime.
ISU's Melvin Ejim was just 1-for-8, while DeAndre Kane was just 2-of-7 in a frustrating first half for Cyclones fans.
Despite better shooting after Fred Hoiberg's halftime speech -- and even despite Hogue tying a NCAA tourney record for ISU with 34 points -- the Cyclones only ever put it within 4 and let the Huskies lead for the entire second half.
"Our guys went down swinging, and I wouldn't expect anything less from our guys," Hoiberg said.
With 28 wins this season, the Big 12 champs have the second-highest number of wins in school history.